District School Mask Update!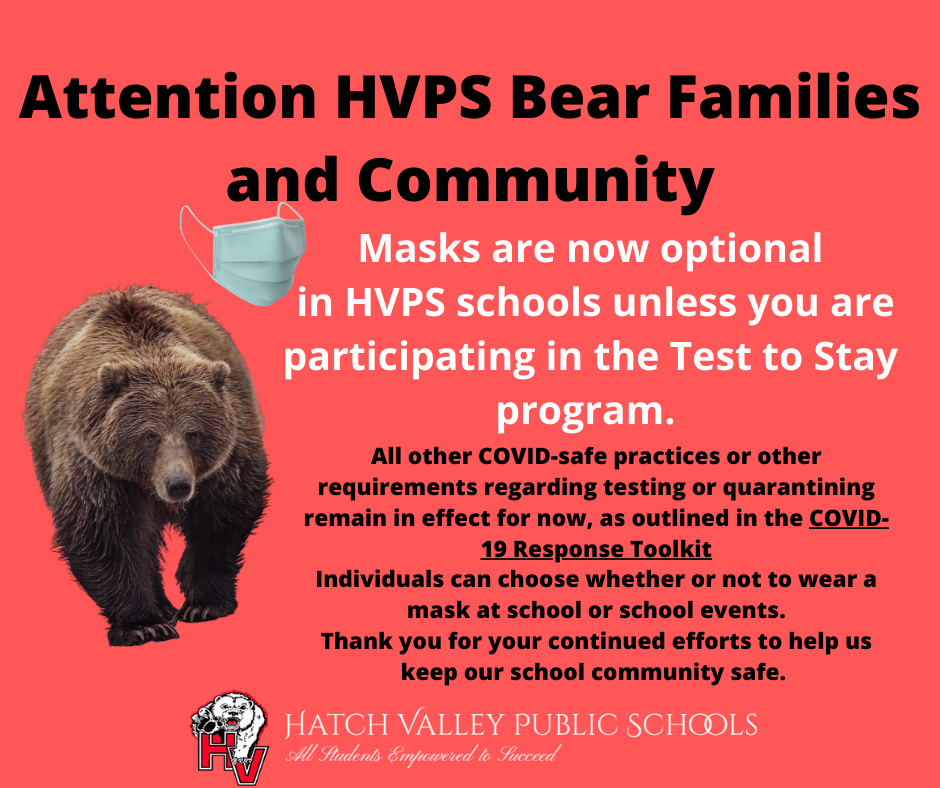 ---
Attention HVPS Bear Families and Community!
Masks are now optional in HVPS schools unless you are participating in the Test to Stay program. All other COVID-safe practices or other requirements regarding testing or quarantining remain in effect for now, as outlined in the COVID-19 Response Toolkit Individuals can choose whether or not to wear a mask at school or school events. Thank you for your continued efforts to help us keep our school community safe.